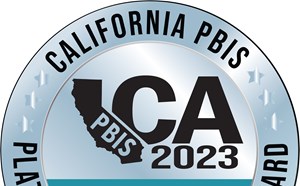 Congratulations! On behalf of California PBIS, we are pleased to recognize R. F. Hazard Elementary School of the Garden Grove Unified School District for successful PBIS implementation at the PLATINUM level. Your school is a recipient within t…
Principal's Message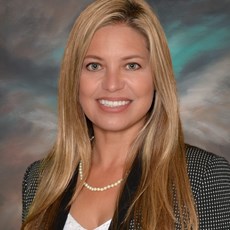 Dear R. F. Hazard Community,
Welcome to the 2023-24 school year! It is an honor to be the Principal of R. F.  Hazard Elementary and to work alongside our exemplary team of educators, staff, and parents.  At R.F. Hazard, our school site vision and mission aligns with that of our Garden Grove Unified School District and we are committed to honing the academic skills, personal skills, and college and career readiness for all of our scholars. The vision we have for our school is one of shared leadership and responsibility. Fostering a culture of college and career readiness begins at the elementary school level and you are an integral part of this team!  R. F. Hazard is a learning community dedicated to increasing student achievement in a positive school environment where our core values of integrity, trustworthiness, and a commitment to excellence is exemplified in everything we do. 
R. F. Hazard is exceptional due to the partnership, dedication, and heartwork shown by our students, teachers, support staff, and community members. It is our passion and purpose that has led our school to proudly earn several accolades including: Positive Behavior Intervention and Support Platinum Level implementation (2023), U.S. Best Schools (2022), Positive Behavior Intervention and Support Gold Level implementation (2022), CA Distinguished School (2020), and America's Best Urban School Silver Recognition (2020). 
One of the most essential components of an exceptional school is parent engagement. At R. F. Hazard, we will continue to encourage our parent community to participate in all of our school events and celebrations. We welcome our families on campus to volunteer in classrooms, serve as a room parent, help with organizing school events, and become active in our P.T.O. and parent leadership committees. The partnership of our parent community and school is essential as we continue to equip and empower our scholars to develop 21st century skills, establish scholarly habits, and develop competence and confidence through social-emotional learning. 
I look forward to an adventure-filled school year where our scholars know that our team cares for their wellbeing (academic, behavior, and SEL) and that we will continue to wholeheartedly invest in their future success. At Hazard, we are not just a school, we are a family!  Together, we will continue to SOAR to great heights!  ​
I am humbled to know that our school received a 10/10 overall great schools rating!  This is a testament to the amazing level of teamwork that is unique to our school! #Eagles don't just fly, they SOAR! 
Mrs. Hufnagel, Principal
Our School
Welcome Hazard Scholars, Families, and Community!
We are proud of our Eagle Scholars' academic achievements and perseverance. Without grit and determination, our school would not excel in the amazing way it has over the years. 
Here at Hazard, our parent leaders meet monthly as they plan the events for the school year! Our parent leaders help support planning, organizing, and executing community events that generate funds to provide enrichment opportunities like assemblies and field trips. Additionally, our parents support student fitness with our Kids Run OC mile club event and our Fun Run school-wide event. 
Our after-school programs and activities maximize learning and provide engagement that extends beyond the school day. Here are our programs:
Boys & Girls Club brings students and staff together as they partake in exciting activities! Students are provided with snacks and homework help, known as Power Hour.  Students in B&G Club participate in our Cultural Diversity Festival to showcase countries from around the world! 
After School Intervention is provided my the majority of the teaching team at Hazard! Teachers provide opportunities for students who need extra support with pre-teaching and reteaching of essential skills in reading, writing, and math.  Students also receive homework help. Teachers strive to make sure that scholars understand the content in the areas they need help with.
We have an enrichment program known as STEAM provided by a teaching staff from Code Campus. In this program, students become familiarized with coding, robotics and engineering. It takes place in the innovation lab, which is our designated learning space. Students have an opportunity to further develop 21st century skills that extend their technological understanding and enhance their critical thinking, creativity, collaboration, and communication!  This year, we are introducing Digital Art and continuing with Lego Robotics, Minecraft, and Maker Space. 
Hazard received the Gold Ribbon Status for the technological training model. Our teachers and staff worked hard to implement the 21st century skill of digital literacy for the technological age we live in. As a result, students have shown excellent results from their complete comprehension of these skills.
Our awards to students reinforce the importance of achievement. We have the Trimester Awards Assemblies, which are held to recognize academics, attendance and behavior. Monthly spirit assemblies are held to highlight positive traits and honor our Eagle Scholars of the Month. Selected students are entered into a drawing, and the winners receive a Jack-in-the-Box lunch! As a Platinum level PBIS (Positive Behavior Intervention System) School, we emphasize a proactive, progressive, and positive approach to building behavioral expectations. Our entire learning community works hard to influence scholarliness and we consistently look for opportunities to celebrate success. 
For parent-teacher contact, we use Parent Square.  Teachers may send private messages to parents regarding their child's success. Please be sure to click "appreciate" to show that you have read the messages! Thank you for staying connected through Parent Square! 
We are excited for a new school year! Our scholars will continue to SOAR by focusing on the core four:
Strive for Academic Excellence
Overcome Obstacles
Accept and Care for Others
Reach our Goals!