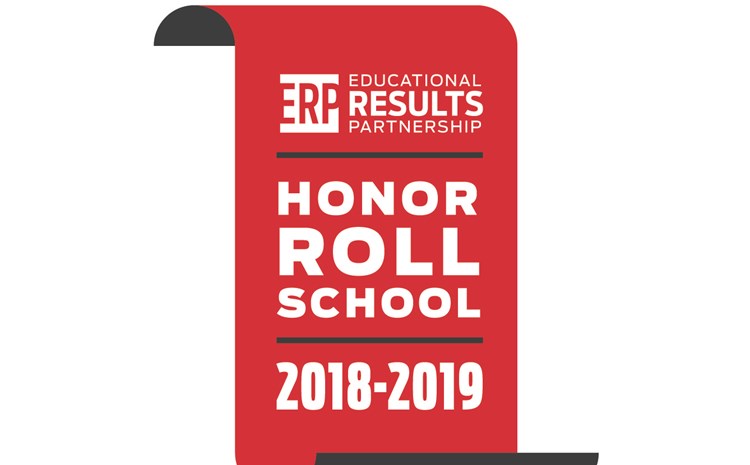 Hazard Students Earn Honor Roll School Title
Wednesday, August 22, 2018
Garden Grove Unified School District (GGUSD) announced that it has been named to the 2018 - 2019 Educational Results Partnership Honor Roll for its high achievement in student success. The program, sponsored by the Campaign for Business and Education Excellence (CBEE), is part of a national effort to identify higher-performing schools and districts that are improving student outcomes. R.F. Hazard Elementary is one of 1,834 public schools in California to be recognized.
The 2018 - 2019 Honor Roll is developed by Educational Results Partnership (ERP), a nonprofit organization that applies data science to help improve student outcomes and career readiness. ERP maintains the nation's largest database on student achievement and utilizes this data to identify higher-performing schools and districts. Schools that receive the ERP Honor Roll distinction have demonstrated consistent high levels of student academic achievement, improvement in achievement levels over time, and a reduction in achievement gaps among student populations.  For high schools, the ERP Honor Roll recognition also includes measures of college readiness.
California Honor Roll schools exhibit evidence-based instructional practices, learning objectives aligned to college and career readiness, and data that monitors and proves high achieving student performance, and more.